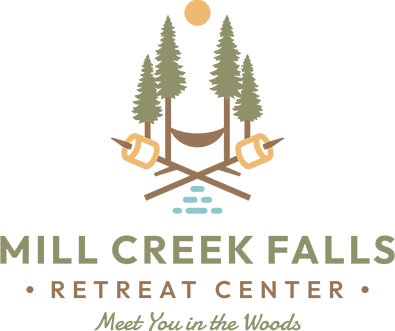 Get the bird's-eye view of Mill Creek Falls Retreat Center… if you're interested in seeing the layout of our campground prior to your arrival, our map will come in handy. And don't forget to spend a couple minutes with our rules and policies below so you're all up to speed for your camping vacation or group event in southeast Pennsylvania.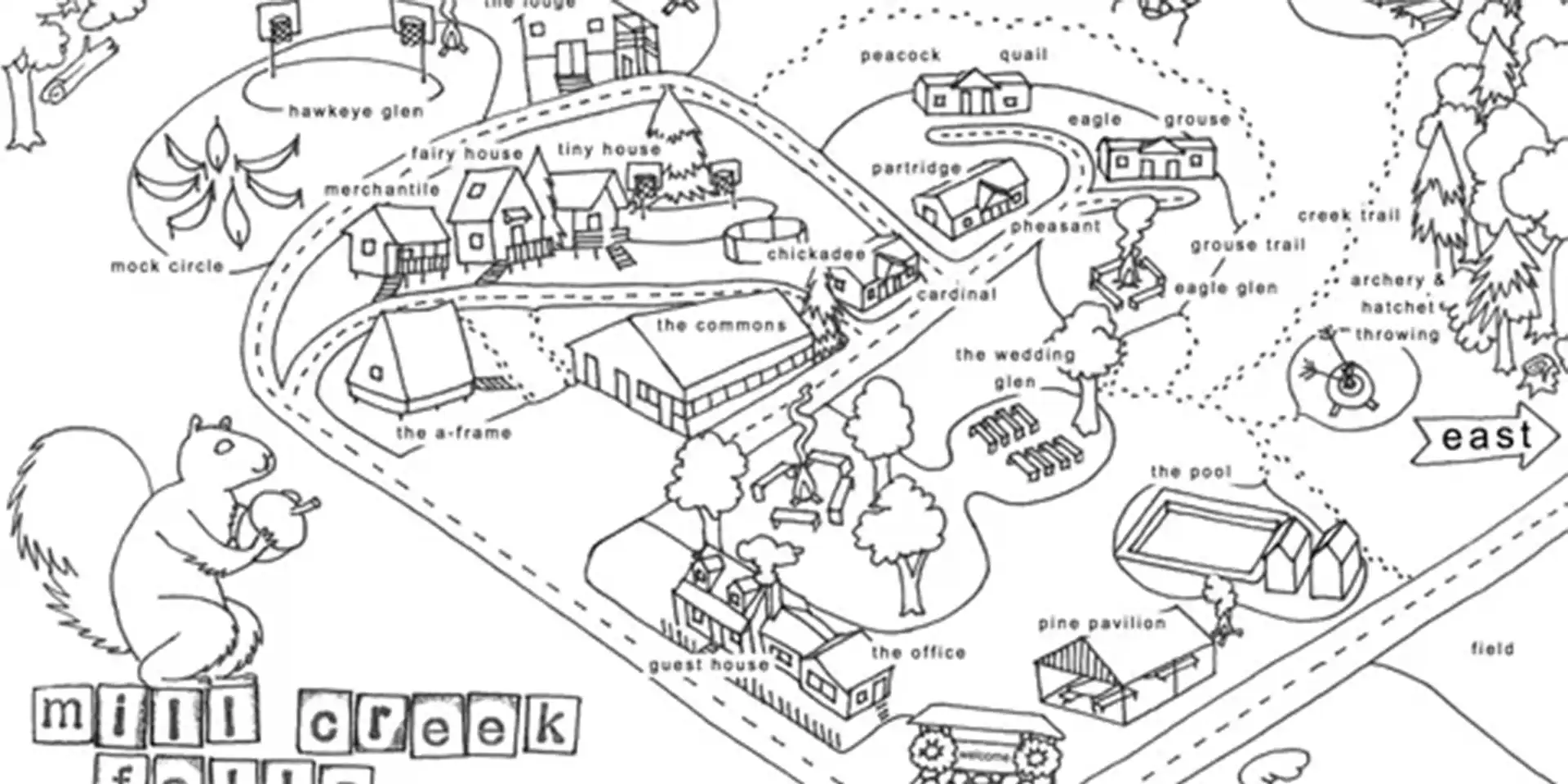 "We rented out the lodge and few cabins for the weekend after our wedding to hang out with friends who had come to town. We loved this place! Very clean. Kitchen in the lodge had all the basic equipment that you need to cook. We learned to play gaga ball and enjoyed that as well. The pool was nice. Cell service from T mobile worked great. Also did a nice hike down to the dam from the retreat center. Overall a great experience and excellent communication from Kelly!"
Lauren
"I truly enjoyed my time at Mill Creek Falls Retreat Center. Even in the winter, this place is full of beauty! It was the perfect place to rest and relax, take some time to slow down and listen to the sounds of nature. There are so many quaint cabins at the center and the River Trail was really wonderful to hike along! With having such a great experience in the winter, I can only imagine how stunning and peaceful it would be in the spring, summer and fall seasons! I can't wait to return!"
Alyssa H.
"Beautiful nature setting! Cabin was comfortable and very clean. Great trails, well maintained. Many interesting spots and details on the grounds to explore!"
Bonnie Z.